A Swanky Take on Mid-Century Modern, Where Luxury meets Retro, and High Class meets High Comfort in Chattanooga, TN.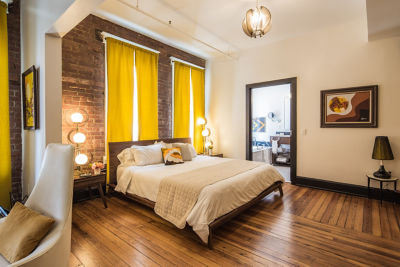 The Dwell Hotel is a mid-century dream come true. The historical charm and beautiful design of Chattanooga's first boutique hotel are surpassed by none. Vibrant colors, bold furniture, and old Hollywood allure make the Dwell Hotel a must-see (and stay) when visiting Chattanooga.
Originally, the location of the Dwell Hotel was home to Fort James, a Civil War fort made of local limestone. Years later, a 16-room hotel was built by German Immigrant L.A. Hirtzfield as the Colonial Hotel in 1909. In 2019, the bones remain but the re-imagination of the hotel has come to life in pops of color and finesse of another era.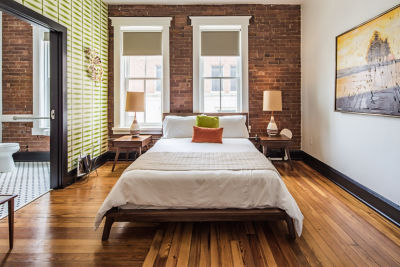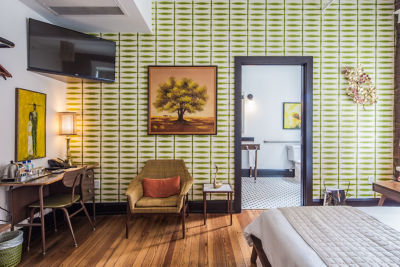 Let us be the first to tell you that this beauty of a hotel is a show stopper. All 16 guest-rooms are uniquely designed and feature a flair of mid-century motif wallpaper throughout. Accents of vintage furniture, original hardwood floors, and modern amenities can be found throughout, including the hotel bar, Matilda Midnight, and event space, the Solarium.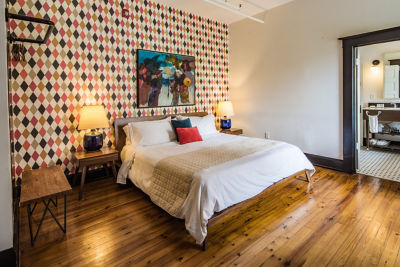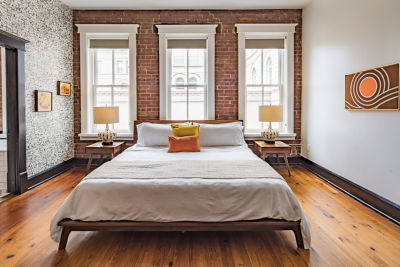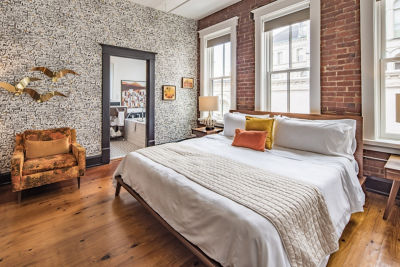 If visiting Chattanooga is on the books for you, try the Dwell Hotel and experience the retro-chic reinterpretation they have gleefully styled in the heart of the city.
Want an insider's look at all of their unique rooms? Check them out here!