A 12-Year Manufacturer's Warranty applies to all moving parts and hardware
Warranty does not cover natural fading/use in fabric over time
45-Day Simply Smart Return Policy from Smart Furniture (see details here)
A Quarter a Day
The Embody Chair's 12–year warranty gives you a unique opportunity to experience the full range of its benefits with almost no risk. Consider that for about $.25 a day you will have access to the most comfortable, efficient, and reliable chair on the market today. The improvements in day-to-day comfort alone would be well worth the price. The Embody Chair by Herman Miller, however, has much more to offer. Embody owners are more productive in the workplace than their peers. The design of the Embody chair prevents nagging time-wasters such as back pain and strained vision. Its users then have greater freedom to clearly focus on what's in front of them, not what's under them.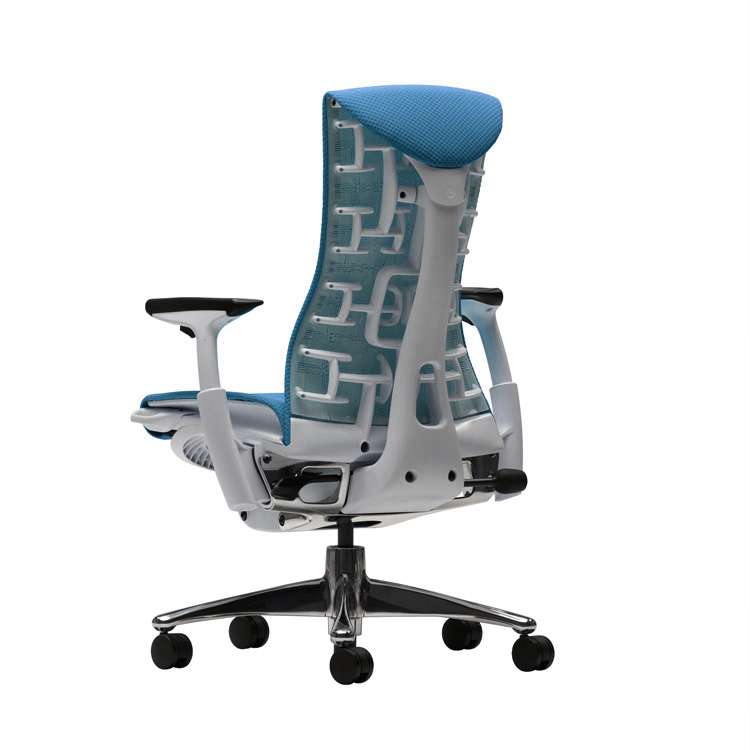 You can't put a price tag on your health—but if you could, it would likely be greater than 25 cents a day (the cost of the Herman Miller Embody Chair over the length of its warranty). Inactivity in the office can, over time, lead to poor circulation, a leading cause of cardiovascular disease. A series of scientific studies have shown that—to a greater extent than other office chairs—Embody improves circulation in its users and assists in lowering their heart rate. Therefore, Embody poses a lower risk of heart disease and associated health concerns. The chair itself is guaranteed for more than a decade, but the positive health effects it will bring about can help you remain happy and hearty late into life. All of this will cost you, at the very most, a quarter a day.
Comfort, productivity, and health—12 years and beyond.
Shop With Confidence
Shopping for office chairs? Comparing prices? When it comes to value in premium office furniture, there is no comparison. The Embody Chair by Herman Miller will give you an array of benefits worth far more than the number on its price tag. What's more, Herman Miller is so confident in their revolutionary design that they guarantee the chair for 12 years after your purchase, including labor. As a sign of our confidence, at Smart Furniture we are willing to offer free return shipping to all Embody buyers in the contiguous United States. We're sure you won't be sending it back.