Winter's great and all, but short days can really dampen your mood. It's no fun getting out of work after it's already dark, and if you work long hours it may feel like you never see the sun. The good news is the solstice has already passed, so days will be getting longer. The better news is, until summer's here and it feels like the sun's always out, Smart Furniture has a great selection of lights and lighting solutions that are just what the doctor ordered to brighten your space. From modern LED lights to colorful lighting pieces that brighten rooms in more ways than one, Smart Furniture has the lighting you need to make it to summer.
Looking for a desk or table lamp? The Z-Bar Lamp looks great, works great … heck, it IS great. The Z-Bar Lamp has 6 super bright LEDs with a lifespan of 40,000 hours. What's that mean? The Z-Bar Lamp will keep your desk, table or nightstand well lit for a really long time (40,000 hours works out to over 4.5 years of constant lighting!). Winner of the 2006 Annual Design Review Lighting Category, the Z-Bar Light only consumes 9 watts. Not only is it more environmentally conscious than a standard fluorescent lamp, but it also saves you money on energy costs – a win-win! As far as design goes, this award-winning light is tough to beat with its adjustable, 3-arm design.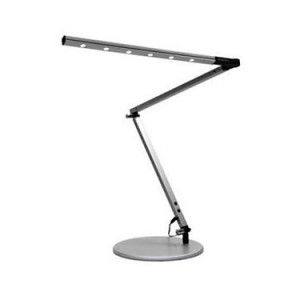 We've got another modern light for you, the Flute from Herman Miller. If you're looking for an environmentally (and budget) conscious light, this is the piece for you. Using advanced LED technology, the Flute draws minimal electricity as it lights your home or office. In fact, for an average year the Flute Light is estimated to cost you a mere $1.13 (minus initial purchase costs, of course). The Flute Lamp works great at a desk or bedside table with its mad rotational abilities. The freestanding model can rotate 230 degrees and the clamp mount option rotates a full 360 degrees. That means you can shine your Flute wherever you need a little more light.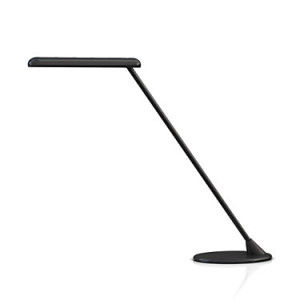 The Flute and Z-Bar are great desk modern lamps, but if you're looking for a light that is a bit more playful look to the Tube Top Color Table Lamp. This colorful light from Pablo Designs features an acrylic base that is available in a variety of colors. More than just a source of light, the Tube Top Lamp adds color and a little fun to any space, making it the perfect way to beat the doldrums of winter. It's playful, it's funky, and it's sure to put a smile on your face.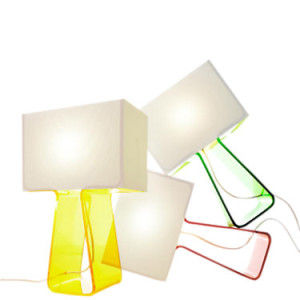 Maybe, just maybe, you don't need a table light. Surface area can be a valuable thing these days, and there's no sense taking up space when you don't have to. The Easy Pendant from Kartell is a great way to bring a little hanging light and color to your home. The Easy Pendant is made of transparent or dyed PMMA (a nifty thermoplastic), ensuring it'll stand up throughout the years. The most fun way to use the Easy Pendant? In groups. Sure, this hanging lamp works great on its own. But as you can see from our picture, when it's used in sets the Easy Pendant can add a whole new dimension to a space. Take the easy path and choose a set of matching lights, or show off your creative skills and combine multiple colors. Either way, its tough to go wrong with a light as playful as the Easy Pendant.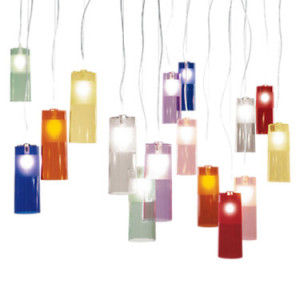 Sure, those are some of our favorites … but we have plenty of other lamps and lighting options that are sure to brighten any mood, day, or season. Head on over to our store today to see if you can't find the perfect darkness-eliminating illumination for your space.