For some, an eye for design is innate. Objects "speak" to them. There are few whose design sense is at the highest level. But those who possess this gift have unequaled talent for pairing pieces and curating components. Elise Joseph of Pennyweight is one of the few who have that kind of talent. She sees quality design and has the instinctive vision to devise an intriguing and classy space.
We like to call Pennyweight's style "Eclectic Minimalism." It combines modern and minimalist design with natural and industrial details. To achieve her look on your own, stay away from colors. Dive into neutral territory. Pick pieces that feature architectural and angular designs but have a hint of organic detail. Natural wood grain and industrial materials are good choices.
Take a look at Pennyweight's SmartFurniture.com picks for her new home in Nashville, Tennessee.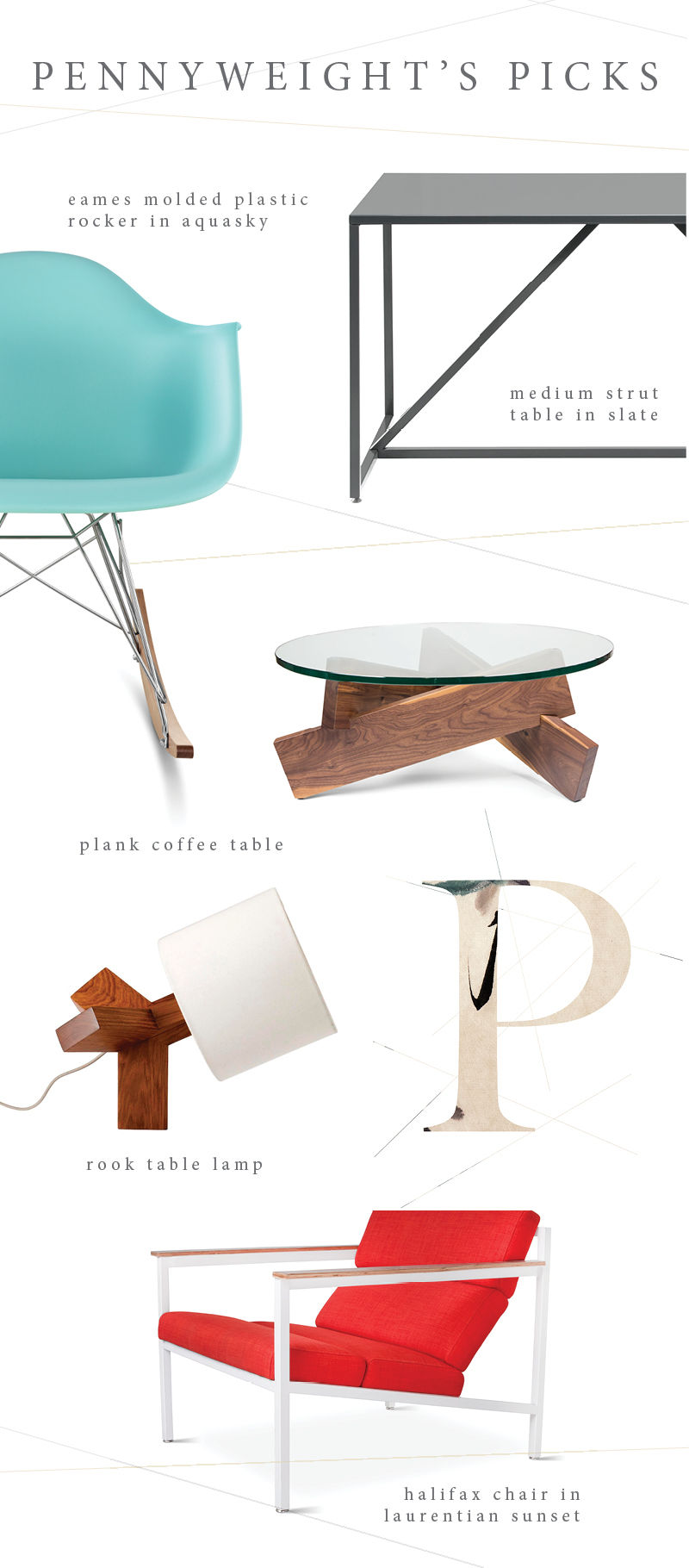 For more from Elise and the whole Pennyweight vibe visit her inspiring Pinterest, Blog, and Instagram.