We're proud to introduce the Semblance Collection from BDI, available exclusively right now at Smart Furniture. Known primarily for their entertainment centers, BDI began with a single coffee table design and has since evolved into one of the powerhouses of home furnishings. Above all, BDI furniture combines quality design with unmatched functionality. The new Semblance collection from BDI takes that functionality the company is famous for to new heights, adding modularity and customization to home theater, office and home storage packages.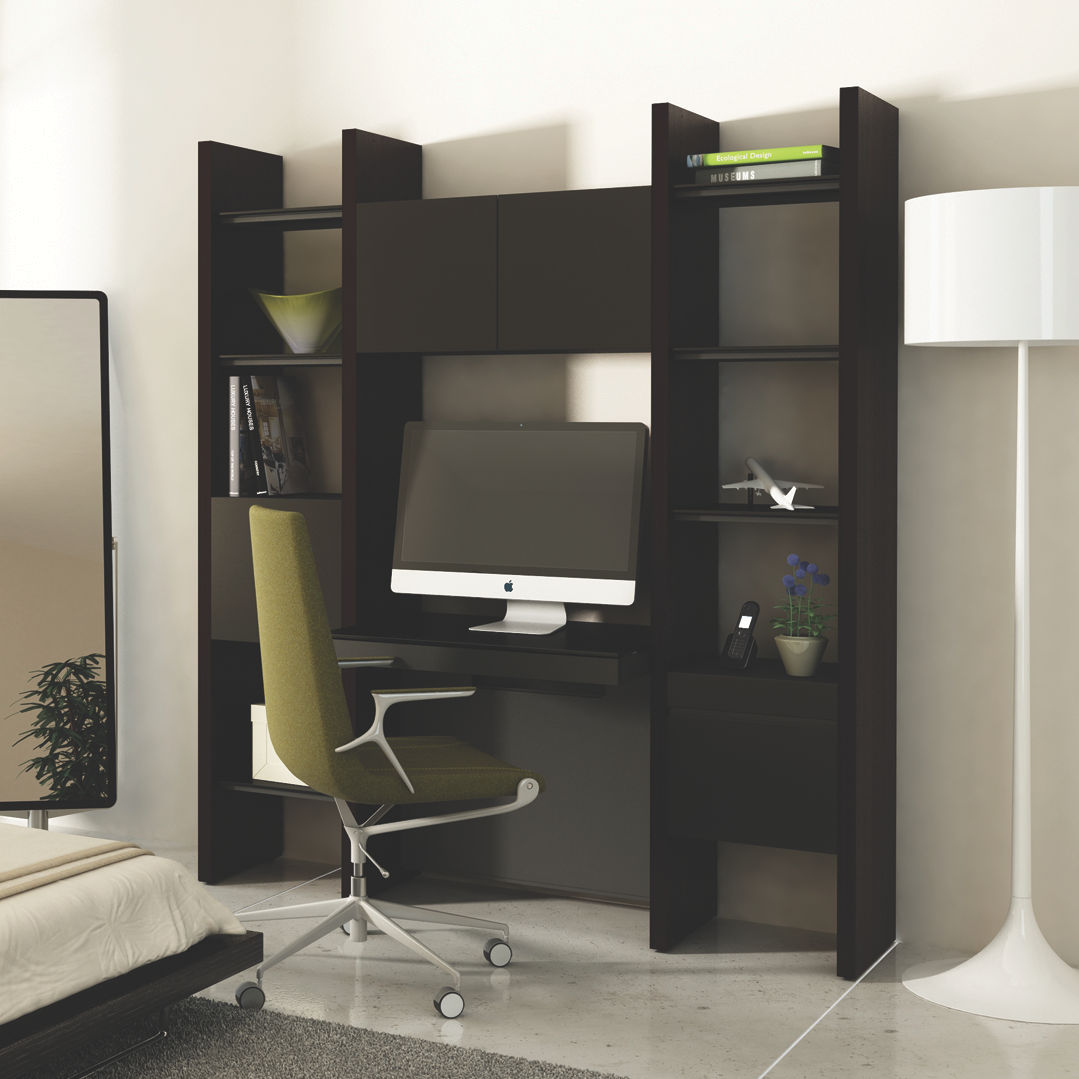 A Semblance Office Package
Semblance is a modular system, built from components that can be flexibly chosen (and re-configured) to suit your needs. Gorgeous walnut veneer vertical panels are linked by means of steel support beams and sleek cabinets with tempered glass doors. Shelves are made from the same tempered glass as the cabinet doors, and specialized components such as desktops and wide shelves for TV display are available to add further function. Home theater, storage, well-appointed office; Semblance fits in all of those categories easily.
A Semblance Home Theater Package
Perhaps the best, most useful attribute of the Semblance system is that it is deep enough to create a room divider 79.5″ high by up to 100″ in length. At 15.75″ deep, this is one stable storage system, especially when you take into account the leveling glides at the base of each 1.75″ thick vertical panel. Or, if you don't need to divide your space, just back Semblance up against a wall.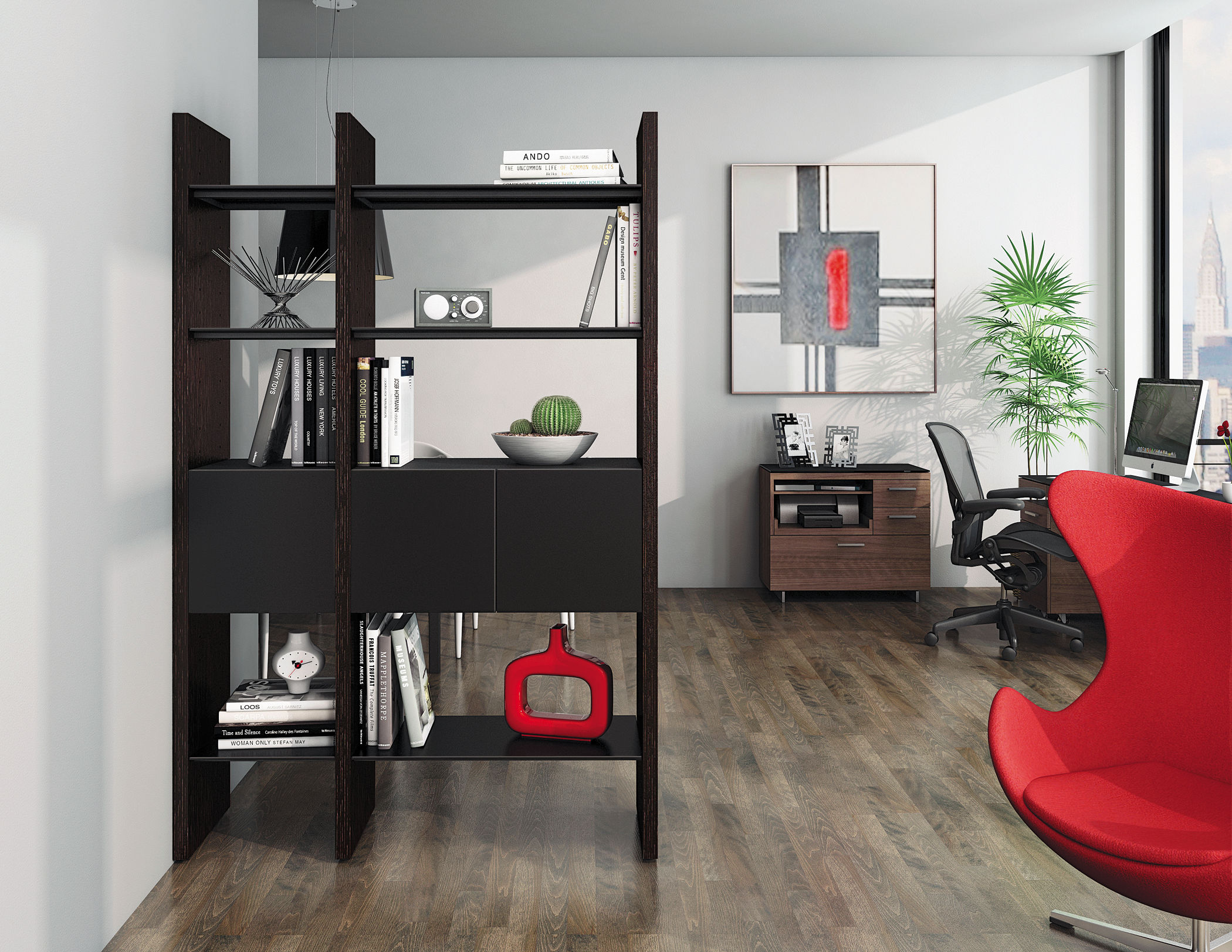 A Semblance Room Divider
Semblance's black components and walnut panels strike a chord with many of those who are familiar with the mid-century modern design aesthetic. The rich tones of the Eames Lounge come to mind immediately, and that's probably no mistake. BDI knows that in order to create a high-end storage system, the highest quality materials and craftsmanship are necessary.
We think that's just what they've accomplished with Semblance. High quality, high functionality, good design. Exclusively at Smart Furniture.