Chattanooga has no shortage of style and design lovers. Karen – a Creative Director – is one of the most defined. She, her husband, and their two children live in a delightful riverfront condo community and a recent renovation opened the door for a fresh new look in the living room. After hearing about the new space, we caught up with Karen to take a look inside the renovated living space she styled and furnished herself.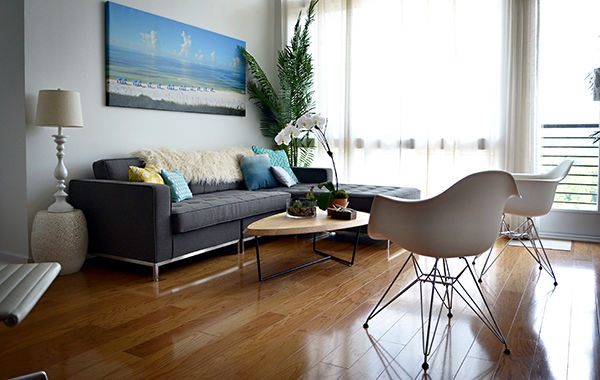 Thanks for welcoming us into your home, Karen! To start: what is your favorite part about your space?
Because we are workaholics, our initial goal was to create a space that helped us feel like we were on vacation. Something that felt simple, uncluttered, and allowed us to escape from all the chaos that seems to fill up our days. We went for a laid back beachy feel, and printed huge canvases that were taken on our vacation. So my favorite thing is the overall feel, which creates an environment to let us sit back, relax and unwind.
It feels so cozy! How does the space work when you're entertaining?
It's worked pretty well for us so far. Although we don't entertain a lot, we try to offer plenty of guest seating. The sectional is comfortable and roomy but not too cushy, the Eames Chairs are great, and we have a couple of bar stools that come in handy. We also open up the balcony if people need to spread out a little more.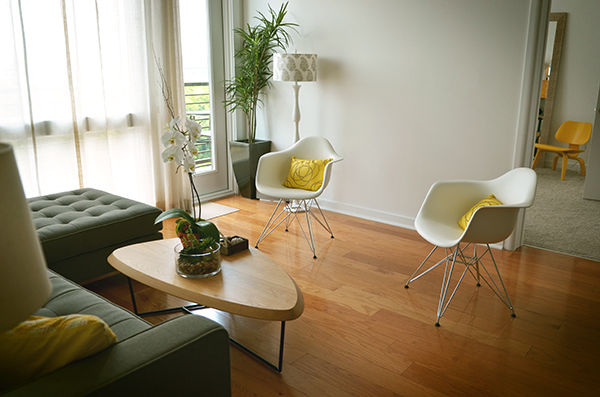 It all seems so considered. What made you choose these furnishings?
We really like the minimal aesthetic of mid-century modern furniture. Clean lines; natural materials with nothing in excess. Being that it's a fairly small space anyway, we'd rather not fill it with anything big, ornate, and heavy. It feels more airy (and relaxing, in my opinion).
What's the biggest challenge you face with this area?
Keeping it uncluttered! We don't have a lot of storage space, so it's easy to leave things on the sofa, table, or on the counter. We could probably use a bookshelf at some point!
Do you have any favorite projects or DIYs that went into the room?
Having our photos printed to canvas was a great way to make our space feel more personalized. My friend also made me some beautiful dip-dyed ombré pillows (seen on the Eames Aluminum Group Lounge and on our Jane Bisectional Sofa) that perfectly match our theme.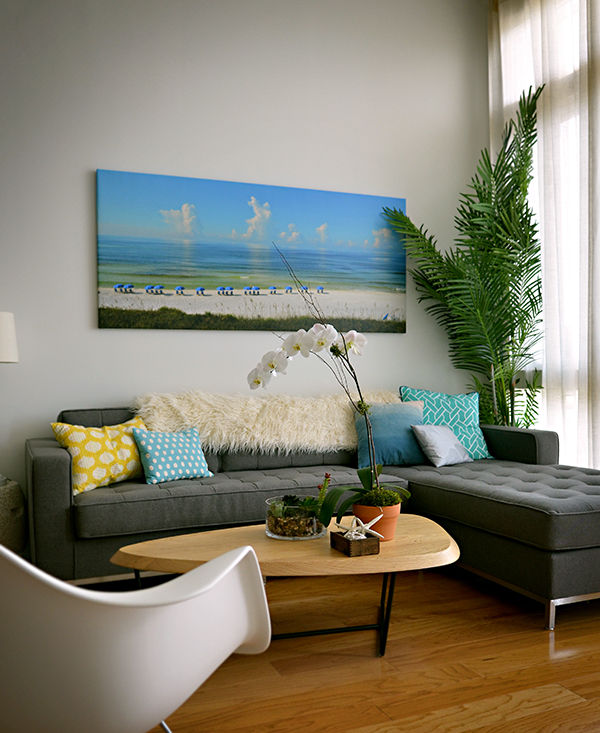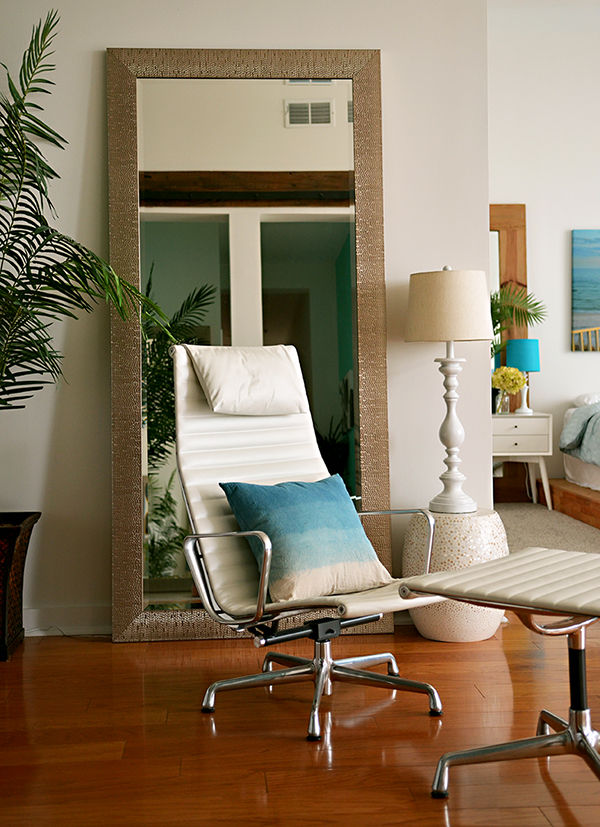 There's a beautiful theme carried throughout. How did you tie it all together without overdoing it?
I tried not to go too crazy with color, and instead just used it for the decor and accent pieces. We chose the large furniture pieces such as the sofa in a neutral tone so they wouldn't draw too much attention to themselves.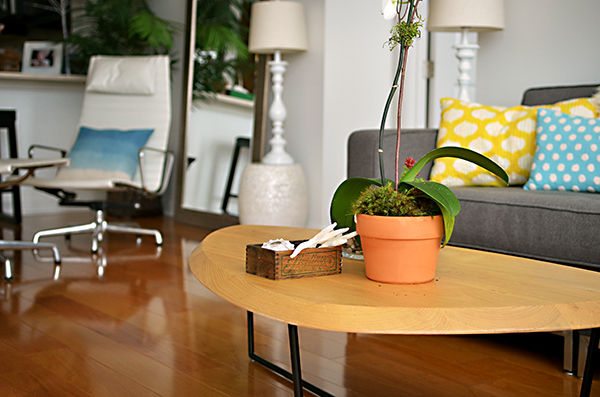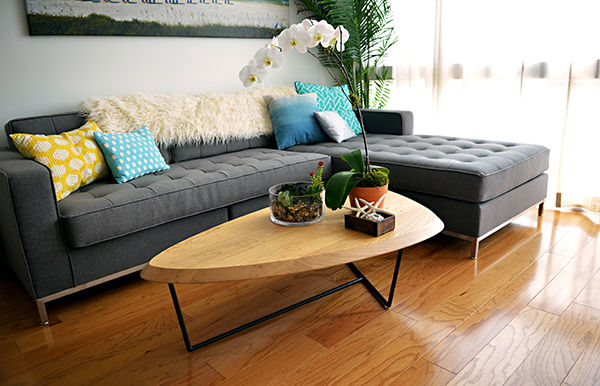 Thank you to Karen for letting us into her space and telling us about her process! If you love her space and want some design or style tips, call our helpful sales staff and get the room of your dreams in the works today.