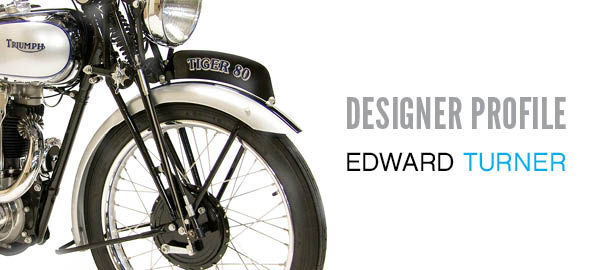 There are two things that I've experienced in my life that I can compare to flying. One is being on a roller coaster. The second, and by far the superior, is riding a motorcycle. I've come to love the experience of leaning into a sweeping turn and accelerating out of it.
Today, in 1901, one of the world's most famous designers you've never heard of was born. Edward Turner was a motorcycle designer who built his first bike in 1927. He was invited to work for Ariel in 1928 on the strength of his now-famous "Square Four" engine, which was quickly adopted for production by the company. By 1936, he had become the General Manager and Chief Designer for Triumph. In 1937, the Turner-designed Speed Twin was first introduced to the public.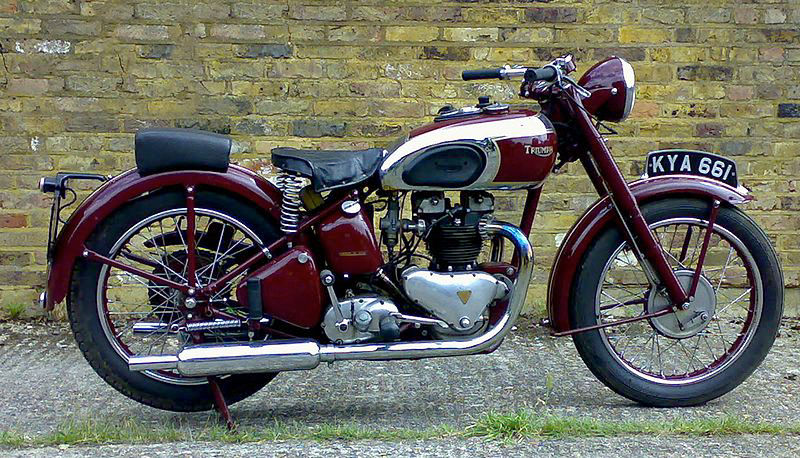 Triumph Speed Twin
After World War II, which put a stop to production for a time, the Speed Twin went back on the market and sold like crazy. Nearly every other motorcycle manufacturer quickly introduced bikes of their own that mimicked its lines. What was a success for Turner became a booster shot for the motorcycle industry, nearly single-handedly turning it around.
After a good number of successes, a few goofs, a few personal conflicts, and some truly classic motorcycle designs (notably the Triumph Thunderbird and the 150cc Terrier, which was ridden 1,000 miles by Turner and two of Triumph's directors as a publicity stunt called the "Gaffers Gallop"), Turner came up with my favorite of his designs. Actually, it's my favorite by a large margin: the Triumph Bonneville T120.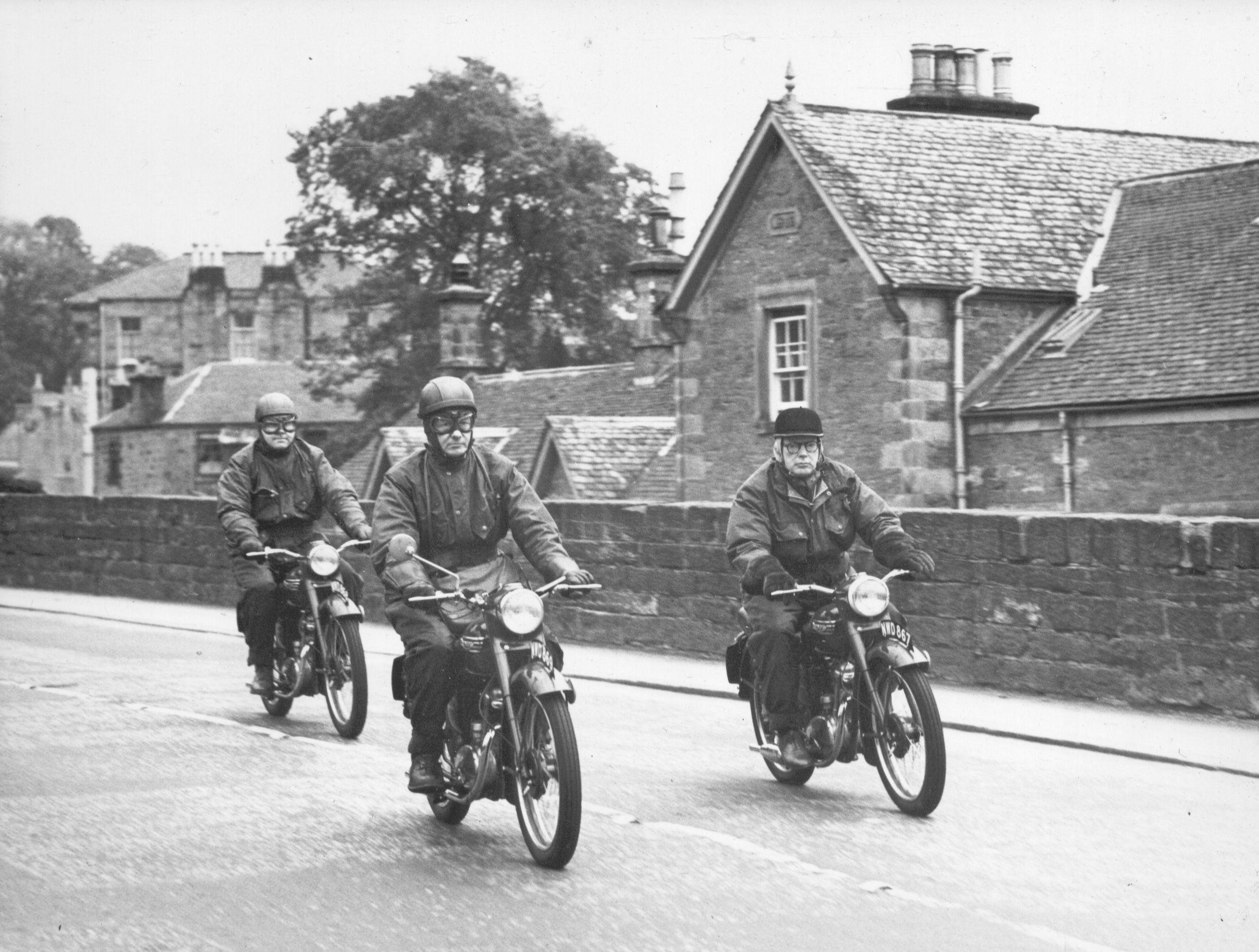 1953 Gaffer's Gallop
Before I started riding, I'd known which bikes were just OK to look at and which ones were special – and the Bonneville simply hits me in just the right spot. Introduced in 1959, the Bonnie was, sadly, the last of Turner's motorcycle designs to be produced (the 1970 BSA Bandit/Triumph Fury doesn't count, since it was designed but never made it into the public's hands).
I remember watching a documentary about motorcycles when I was a kid, and seeing people who are probably at least 70 years old now riding the most beautiful motorcycle in the world, with their hair all slicked back and leather jackets flying in the wind. I was a boy, wishing that I was a man, so that I could ride a motorcycle. I'd imagine that many of us have felt the same way, if we're honest.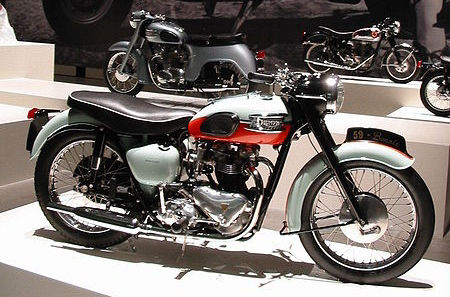 1959 Triumph Bonneville
I won't even talk about the cars Edward Turner designed. Sure, he had a hand in a couple of engines for Daimler, but his legacy to me is twofold. Speed Twin, Bonneville. In those two motorcycles, his innovation and his artistry were perfectly captured. He gave freedom to young men and captured their imaginations; he made boys fly.