Check out Christian's modern and eco-friendly bedroom, courtesy of Greenington.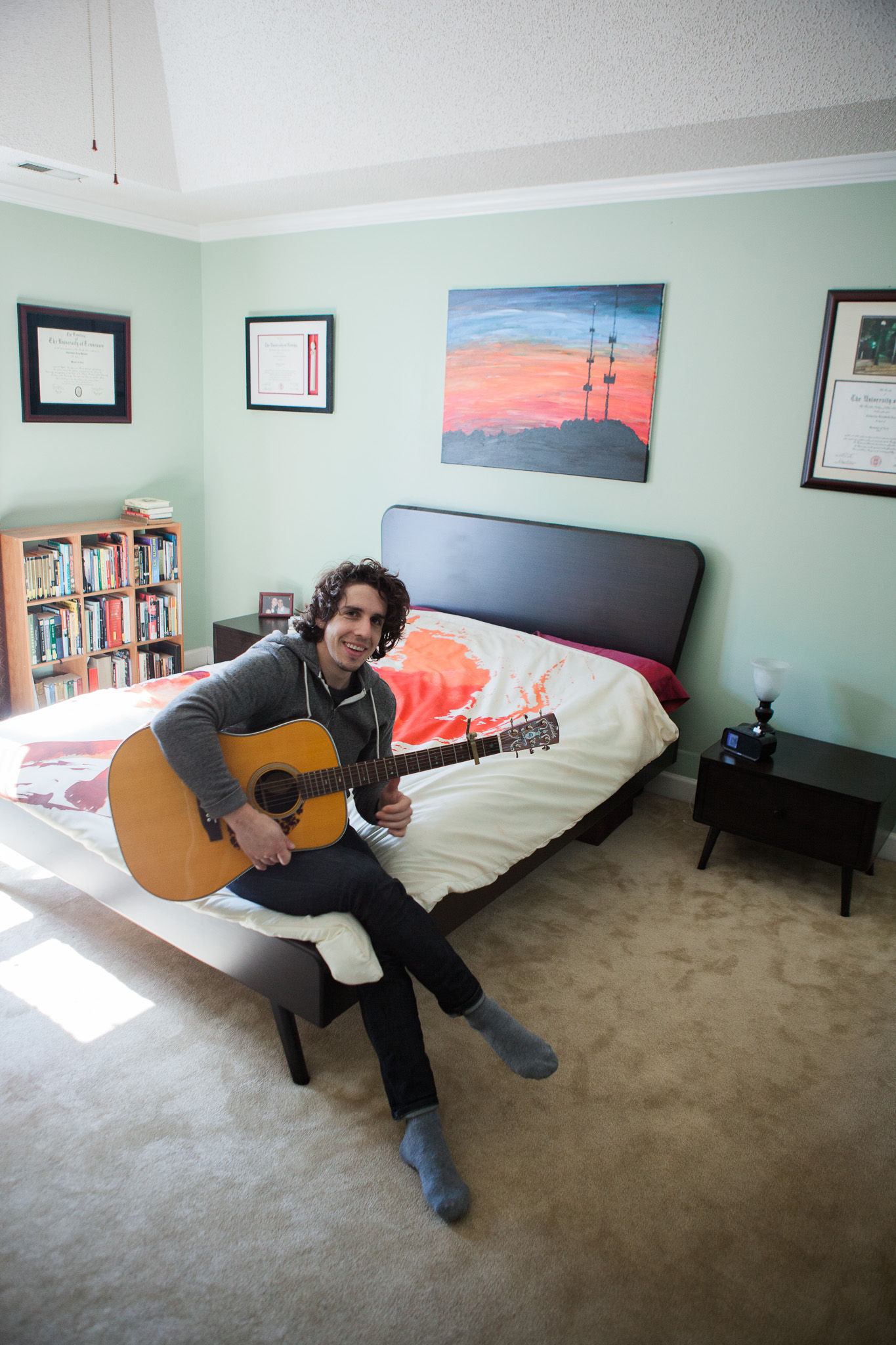 My wife and I moved into our house about six years ago. Since it was our first home purchase, we didn't have any furniture to our name aside from a couple of random items that we acquired during our college years. We bought a few pieces of furniture when we moved in—some cheap stuff from a big box store for the living room and a decent dining table—but all of our bedroom furniture was hand-me-downs.
After using those second hand items for a while, we both felt that it was time for us to create our own path and invest in creating our own vision of what we wanted our home to be. While we were grateful for the freebies that our family seemed almost too ready to pass along to us, we still felt the desire to create a home that reflected what we wanted.
Our bedroom was the perfect place to start. We knew that we wanted our furniture to be modern, and we knew that we didn't want to skimp on quality. We're pretty cheap, my wife and I, but we also realized that spending less doesn't always mean saving more. We learned that lesson the hard way when our big box store living room furniture died about 3 years after we bought it. Goodbye $1500. We knew that our bedroom furniture would need to last for a while, so we kept our budget negotiable to ensure we got quality stuff. By the same token, we also didn't want to completely break the bank. We wanted something solid, and we wanted something that wasn't terrible for the environment.
That's how we decided on Greenington.
Every piece of Greenington furniture is made out of bamboo, which is one of the most sustainable and eco-friendly hardwoods on the planet. We've had our own experience with bamboo in our back yard, always sprouting prolifically in the spring time. We knew firsthand how quickly it grows and how readily it can be replenished. We knew we wanted a darker wood finish, and Greenington's dark walnut fit the bill perfectly.
Ultimately, we settled on a limited-release by Greenington called the Lotus collection. Working at Smart Furniture afforded me some exclusive looks at their produce line, and I pounced on it. The Azara Collection came in a very close second.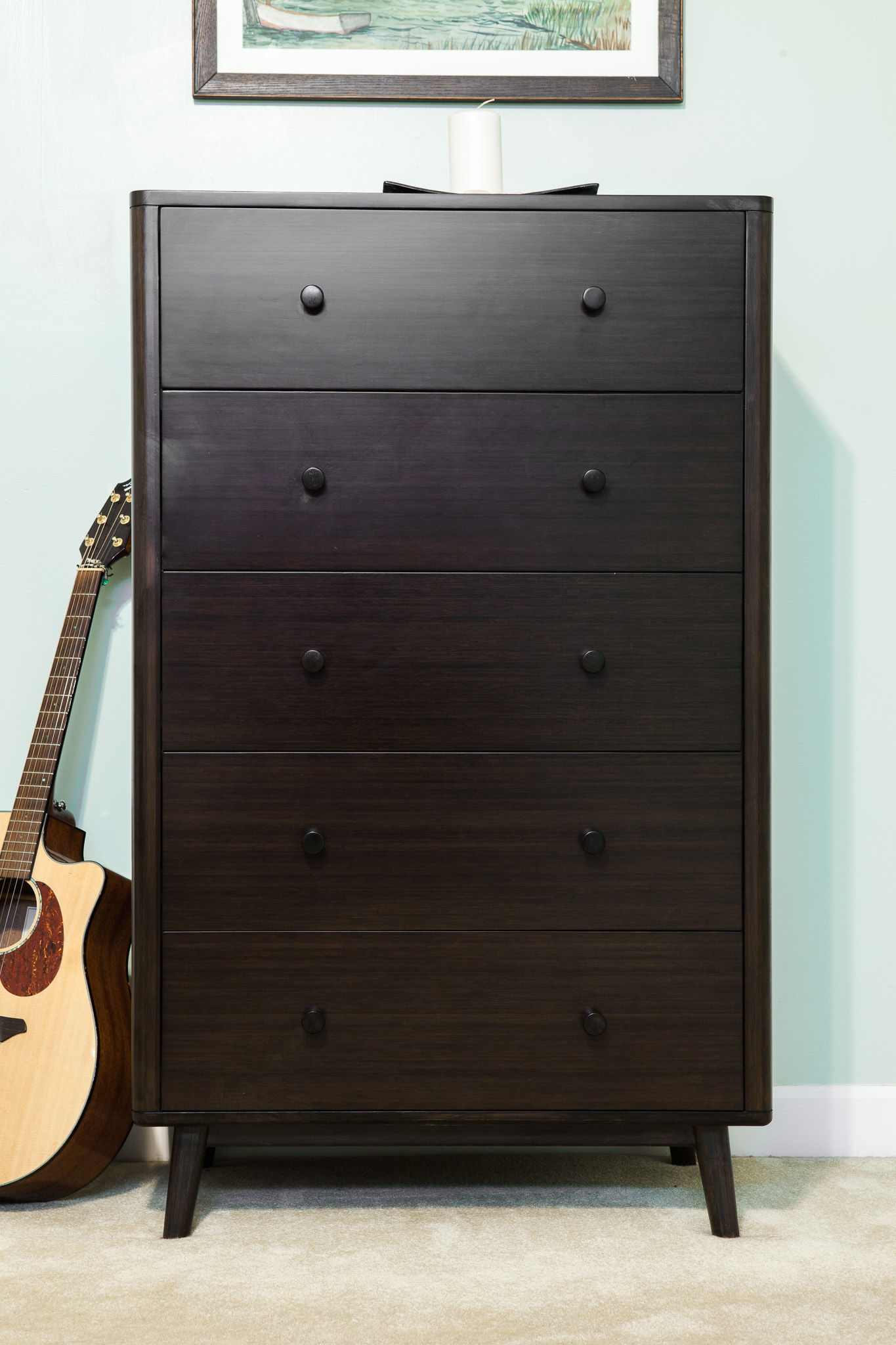 When the bedroom set delivered (everything was in-stock and showed up in about a week), I was blown away by the quality. The bamboo boards that they use to build the furniture are weighty and solid. The finish is incredibly smooth and uniform. There weren't any anomalies in the grain, and the each piece was packaged extremely well. Everything was pre-assembled except for the bed, which went together in a jiffy. We were able to get the entire suite unpacked and set up in about 30 minutes.
I'm still blown away every time I walk into my bedroom now. The furniture reflects the exact type of home that I always envisioned I would have. The modern design, solid quality, and tasteful simplicity are exactly what my wife and I were looking for. I would absolutely recommend Greenington to anyone who is looking for eco-friendly, durable, awesome looking, and affordable furniture. It's definitely made my bedroom feel a little bit more like home.
Do you want to add some modern bamboo furniture from Greenington to your home? You can shop the entire collection here!