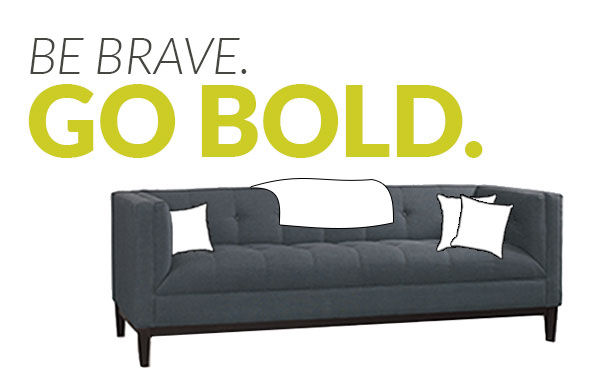 Neutral sofas and natural finishes on furniture are commonplace in many homes. These muted tones can often be the perfect "blank canvas" to inspire vibrant additions to your decor. Brighten up your neutrals with bold patterns, bright colors, and touchable textures. Here are a few Dos & Don'ts for livening up your space!
Do decorate with colors that make you happy.
Don't be afraid to use a variety of patterns.
Do mix patterns that have contrasting densities.
Don't worry! Introducing patterns through accent pieces like pillows, throws, and rugs is easy and fun.
Do mix in textures to create depth in your decor.
Black Sheen and Plum Sheen pillows. Blush Frills pillow adds texture. Bold patterned Chevron rug. Textured Throw.
Textured throw. Floral area rug gives a big bold pattern. Mix in multiple patterns with the Chevron pouf. Cola frills and lavender sheen pillows.
Metallic pillows. Beautiful blue runner. Contrasting pouf and knitted throw.