The day you've had circled on your calendar for a month is finally here! The Herman Miller Sale is dialed up and ready to go at Smart Furniture, with 15% off Herman Miller's entire collection of amazing furniture. You'll find classics like the Eames Lounge and Ottoman,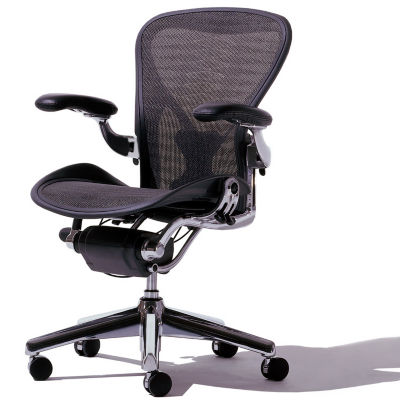 the Eames Molded Plywood Lounge Chair (now also available with upholstery), and the Nelson Swag Leg Desk. Chances are your home has a spot reserved for "the icon" that you intend to get your hands on, and this is the time to get it.
Or, if you're looking to outfit an office in comfort, Herman Miller's standard-setting Aeron Chair is the way to go. The Embody Chair is on sale for 15% off as well, and it's even more amazing when you pair it with the Envelop Desk. Envelop was purposely designed as the ideal partner to Embody, whose laid-back style fits Envelop's ergonomic functionality perfectly. That duo is an especially good choice for any home office.
This holiday season's Herman Miller Sale marks the first one for which the new Herman Miller Collection has been featured. Curious? I was too, so I looked into it a little bit. It seems that Herman Miller has been wanting to build a portfolio of products that match George Nelson's vision of "a permanent collection designed to meet fully the requirements for modern living" for some time now. To that end, they've featured most of their modern classics (like the Eames Lounge, Eames Molded Plastic Chairs, and Noguchi Table). Alongside those gems, they're showcasing furniture from Magis, Mattiazzi, and Geiger (like the Bombo Stool, Branca Chair, and Ward Bennett Scissor Chair). It's a really thorough mix of old and new, classic and soon-to-be-classic, social and solitary furniture – and all stamped with the signature characteristics of good design. I especially like the way the new Nelson Thin Edge storage furniture looks.
Does it seem like I've been name-dropping? I know, all of the furniture I've mentioned has been a classic. Or, it's been so close to being a classic that it might as well be christened, and this blog seemed the place to do that. Well, I have a point to all that talk about insanely awesome furniture. My point is to drive the point home that this Herman Miller Sale is really the best place to go shopping this season. At Smart Furniture, we pride ourselves on offering the most choices for the least hassle anywhere.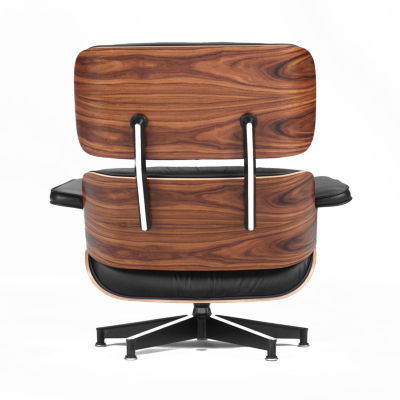 Case in point: the Eames Lounge Chair (I know, I already mentioned it, but it's a good example). We have all the leather options right there for you to choose from, without having to look around. It would be way easier for us to limit the options so it would be easier for us to deal with, but how would that be better for you? Who knows – you just might be looking for Daffodil All Grain leather! And if you're not sure what color you really want, let us know – we'll send free swatches to you right away so you can decide as soon as possible.
So what are you waiting for? We've got a lot of options in stock, but they're sure to go quickly. Get on over to the Herman Miller Sale, and stake your claim for an icon today!
I work under the official-sounding, completely made-up title of Marketing Content Specialist. That's simply because "Dude Who Writes Stuff" would make a lame title. Oh, and my co-workers don't let me make the Chewbacca noise in the office. For some reason it bothers them. But that's the first sound that comes to my mind when something deserves a reaction. I'll let you draw your own conclusions about me based on that.