You knew this was coming. In fact, you've probably been waiting for it for a while now, haven't you. The Knoll Semi-Annual Sale is at Smart Furniture from September 21-30. You'll receive 15% off for all the fine furniture designs by Van der Rohe, Saarinen, Bertoia, and Platner. The gang's all here and we've got the whole lineup of some of the most notable Mid-Century Modern icons in existence.
This seems like a good opportunity to bring a couple of Knoll's more well-known pieces to the forefront. They show up in movies, magazines, and elegant homes. And it's easy to see why; both the Barcelona Lounge Chair and the Tulip Chair have unforgettable, original designs. They'll be the stars of the Knoll Semi-Annual Sale.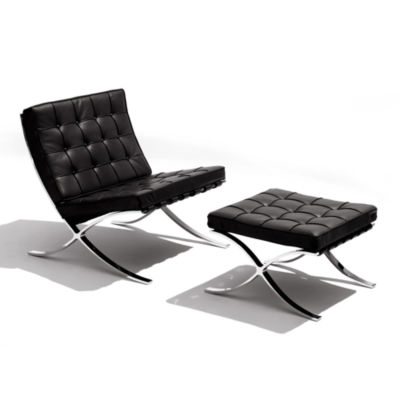 The Barcelona Lounge Chair: pure, elegant, groundbreaking; sweeping steel and luxurious leather. You'll find it in many of the most well-curated homes in the country, as a philosophical statement and a striking resting place. And you'll find it with dozens of leather options at Smart Furniture for 15% off during the Knoll Sale. Mies van der Rohe would be proud; button-tufting has never looked so cool.
Oh, and let's not forget the Tulip Chair by Eero Saarinen! This ubiquitous side chair shows up
everywhere from the dining room to the kitchen to the baby's room, with its comfortable seat pad and molded fiberglass shell matched so well with its gorgeous cast aluminum pedestal base.
Saarinen wanted to clean up space by removing the "forest of legs," and we feel it's safe to say that he succeeded with the Tulip Chair. It's much coveted, well-loved, iconic, and on sale at 15% off during the Knoll Sale at Smart Furniture.
We'll see you there! Keep loving life, y'all.
I work under the official-sounding, completely made-up title of Marketing Content Specialist. That's simply because "Dude Who Writes Stuff" would make a lame title. Oh, and my co-workers don't let me make the Chewbacca noise in the office. For some reason it bothers them. But that's the first sound that comes to my mind when something deserves a reaction. I'll let you draw your own conclusions about me based on that.