Ready, set, order! We are so excited for the upcoming Herman Miller Holiday Sale – you'll get a 15% discount on all Herman Miller items at Smart Furniture starting November 19th (just a short week away) through December 10th. Just for the Herman Miller Sale, we've stocked up on all your favorites, with free shipping and no tax (outside of TN). We have thousands of items (seriously) ready to make their way from our warehouse to your home. A lot has already arrived – so the sooner you order, the sooner it can officially be yours. We can send you free samples, walk you through options, or show you what the best-selling configuration looks like. Consider us your personal shoppers, and remember that we're here for you down the road for returns/exchanges, warranty claims, and all-around awesomeness.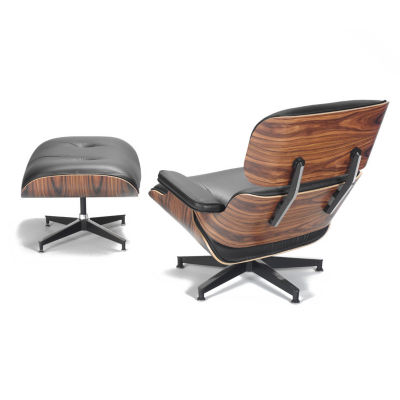 Herman Miller will (unfortunately) have a price increase come 2013, so the Herman Miller Sale is the time to pull the trigger on that Eames Lounge and Ottoman you've always wanted. The Lounge has two new retro wood finishes, oiled Walnut and oiled Santos Palisander, that have the rich look and feel of the original. The hand-oiled finish requires a little more maintenance and take a little longer to manufacture, but it keeps the wood glowing years from now as it does the first day.
The iconic Noguchi Table would be a sleek addition to your living room; after all, Conan O'Brien has one on his set. Did you know Isamu Noguchi was a famous sculptor?  One of his metal sculptures is actually in the River Gallery Sculpture Garden here in our hometown of Chattanooga, TN. We are proud to host such a cool piece.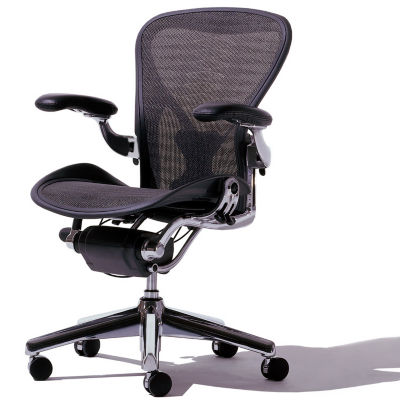 Are you working from home and saving the ozone layer from your commuter car fumes? You definitely need an Aeron, Mirra, or Embody chair for your ergonomic home office. Did you know the Aeron chair is the best-selling office chair in the world? That many people can't be wrong. I sit in one and I'm never wrong. Kidding. Pair that chair with a height-adjustable desk like the Envelop Desk or something roomier like the Eames Desk. With either choice, fashion and function are paired.
Bottom line: In stock Herman Miller items = delivery in time for the holidays.  We have thousands of gifts waiting to be yours, and we're here to help you during the Herman Miller Sale in any way we can. Try us!
Meet Melanie, a self-proclaimed "dirty hippie" and our extraordinary V.P. of Sales. When she's not on the phone talking through office chair comparisons or looking up fabric swatches for customers, she's out and about in downtown Chattanooga walking Kona, her uber-awesome Alaskan Malamute.