For those who have been putting it off, now might be a good time to look at the Gus Modern Sale. Why? Because this year, Gus has a huge assortment of wonderfully modern furniture to offer, and it's all 15% off! We've found that it's generally better to order towards the beginning of a sale to avoid the rush at the end. Most of Gus Modern furniture is quick ship, but when there are more orders, there is more potential for shipping delay.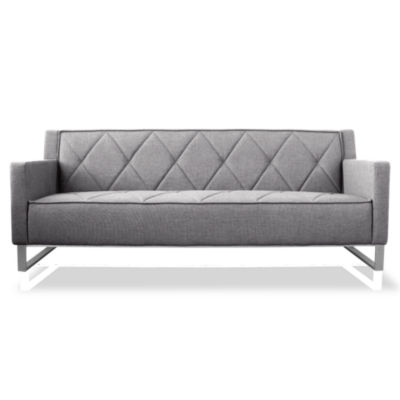 We're really happy with the way Gus Modern has been designing furniture that's modern but not austere, interesting but not audacious. Their sofas and chairs are an example of how to apply the principles of good design to furniture that is intended to reach a broad range of people. Take the Thatcher Sofa, for instance. My wife, who is not "design-minded" in the way most modern designers would define the term, loved the Thatcher Sofa as soon as she saw it on our site. It's got a sort of timeless appeal, and it's one of Gus Modern's newer pieces.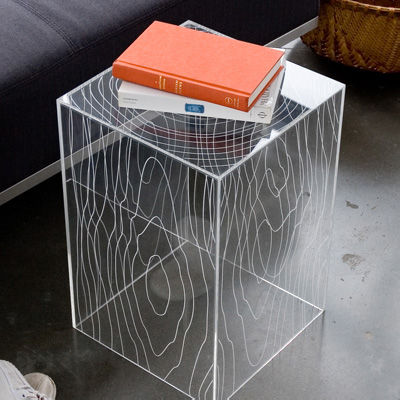 Another of Gus' bestsellers has been in their stable for a while now. I'm talking about the Timber Side Table. If you want a side table with character, that would fit in most any home that emphasizes space and contemporary materials, you're talking about the Timber Side Table. It's got a wood-grain pattern to add visual interest to its acrylic structure without adding too much substance to its minimalist style. Here's the honest truth: it'll end up being quite the conversation piece in your home, and that's a good thing. It'll look great, whether you use it as a base for a lamp or as a book repository.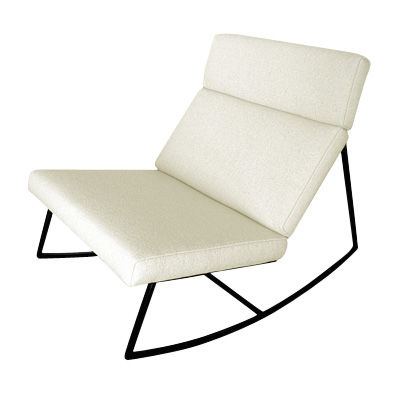 OK, so you need a simple lounge chair. Might we suggest a rocking chair? The GT Rocker is more than "Grandma's knitting chair." It's the sports car of rockers. One frequent characteristic of modern seating design is a silhouette that you can "see through," and the GT Rocker certainly qualifies. Better than a lounge chair, this is a well-balanced, minimally-outfitted vehicle for relaxation.
Don't forget that this sale also has a benevolent aspect; for every order during the sale, Smart Furniture will be donating $5 to local food banks. There's nothing like sharing the love to lift your spirits, you know. So come on over and check out the Gus Modern sale!
I work under the official-sounding, completely made-up title of Marketing Content Specialist. That's simply because "Dude Who Writes Stuff" would make a lame title. Oh, and my co-workers don't let me make the Chewbacca noise in the office. For some reason it bothers them. But that's the first sound that comes to my mind when something deserves a reaction. I'll let you draw your own conclusions about me based on that.