Three very popular and highly anticipated things happened yesterday.
1. The American Country Awards were handed out (I didn't watch).
2. Evidently there was a "really big brawl" on WWE Raw (you're kidding).
3. We handed out the prize for day 10 of the 12 Days of Eames Holiday Giveaway (more awesome than the first two things by far).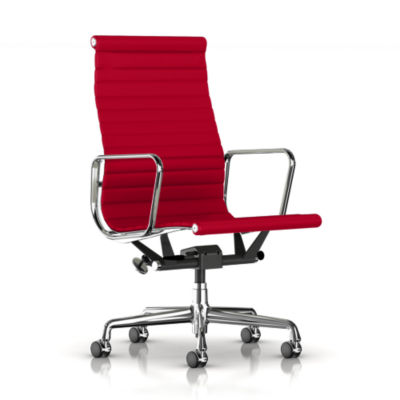 Congratulations to Judith Demarco, our lucky winner! Give us a call and we'll set you up with your new Eames Aluminum Group Fabric Executive Chair, pronto. This is the fabric version of Herman Miller's mid-century modern office seating collection. The Aluminum Group chairs were introduced in 1958 as mesh outdoor seating for J. Irwin Miller's home in Columbus, Indiana. Miller (not related to the Herman Miller company) was stinkin' rich and so, of course, Eero Saarinen designed his home and Charles and Ray did the outdoor furniture. See what I did there to make it seem like I'm on a first name basis with them?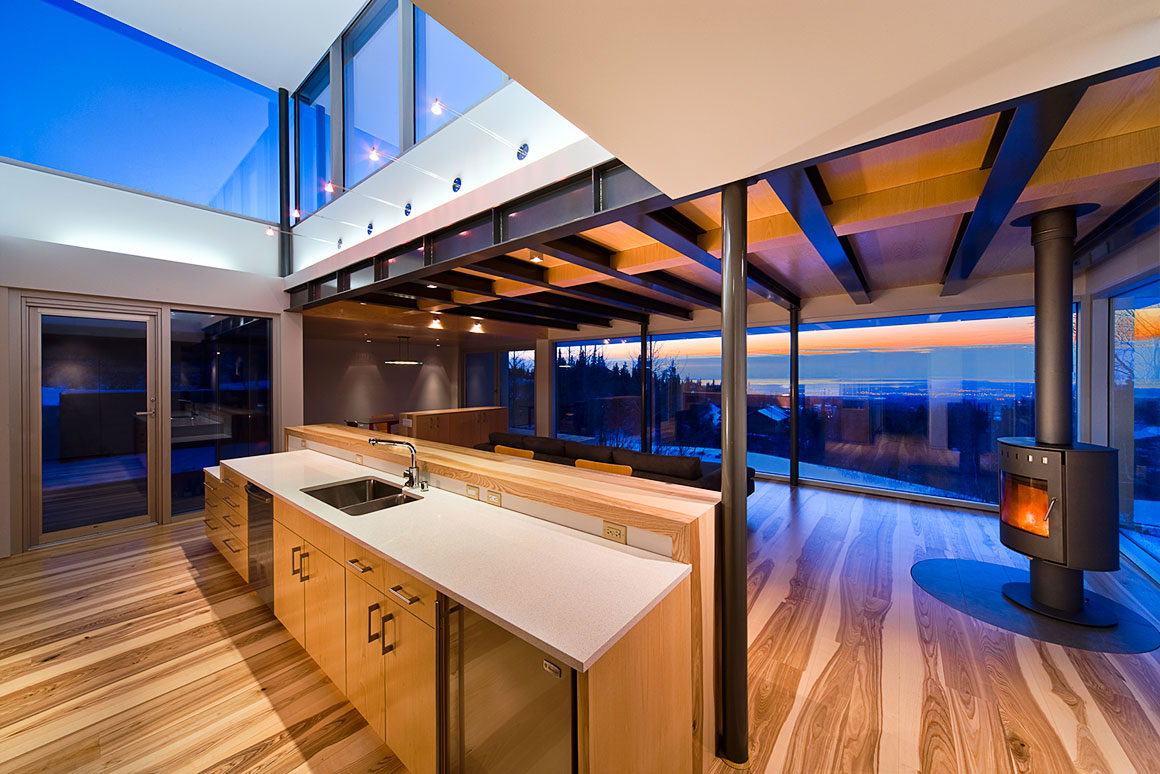 By the way, if I was stinkin' rich myself, I'd hire the architects behind this beauty. If I was less aware of what my face was doing I'd drool. Donations are welcome.
OK, back to the reality of the Eames Holiday Giveaway. The reality is that Herman Miller soon figured out that mesh could be replaced by leather, fabric, and vinyl — and the Aluminum Group came in from the cold. It fit the office perfectly and, with the Executive model's high seat back adding prestige, provided a counter–cultural alternative to the stiff, padded office seating of the day. Supple leather beats dusty, dingy fabric any day of the week.
With the Herman Miller sale ending last night, we no longer have a 15% discount with which to entice you. But remember that free shipping is a year–round bonus!
We'll all be eagerly awaiting a picture of the beautiful Aluminum Group Executive Chair in your home, Judith. And as for the rest of you, head over to the Eames Holiday Giveaway page to get a couple more entries in before we give away the Big Kahuna on the 12th day!
I work under the official-sounding, completely made-up title of Marketing Content Specialist. That's simply because "Dude Who Writes Stuff" would make a lame title. Oh, and my co-workers don't let me make the Chewbacca noise in the office. For some reason it bothers them. But that's the first sound that comes to my mind when something deserves a reaction. I'll let you draw your own conclusions about me based on that.