Here we are again – the Cyber Monday Sale, the beginning of the downhill sprint towards the holidays. Whether you're giving large gifts or just making cookies for everyone on your list, now's the time to start thinking about what to give and to whom you'll give it. Black Friday has come and gone, and Smart Furniture is still stretching out the savings for you. We've got a ton of great furniture at sale prices. What's on sale, you ask?
Cyber Monday Sale: Herman Miller
Let's start with the cream of the crop, shall we? The Herman Miller Holiday Sale is going on right now, and that means all their furniture is 15% off. The sooner you get what you've had your eye on the better, since that sale ends December 10th. We've got loads of the most popular (and most beautiful) Herman Miller products in stock this Cyber Monday, so order now and you'll have your icon before Christmas.
Need some examples? OK, how about the Aeron Chair at 15% off and in stock? That's nothing to scoff at – Aeron's been in more films than we can count, as an ever-present prop on the most cutting-edge sets. And if Hollywood's not your kind of standard, just consider that: it's the best-selling office chair of all time; it's (still) groundbreaking in its design; it's hyper-comfortable and minutely adjustable; and it will never, ever, scratch up your couch or pee on the carpet. Imagine that … a house-trained chair … never mind me, I'm still loopy from all that Turkey last week.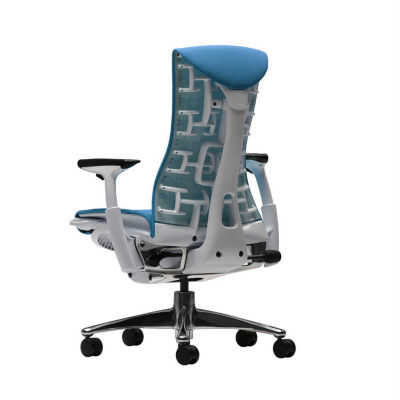 You're not that into mesh, you say? The Aeron is certainly all meshed up, so that wouldn't be the chair for you. May we humbly suggest that you try the Embody Chair? Keep in mind that Embody is a chair for those who (Iike me) constantly sit in a reclined position at their desks. I've got an Embody, and I honestly would never trade it for any other chair in our arsenal. And we've got a whole lot of chairs. Embody is one finely tuned sitting machine – really – and the flexible "spine" back provides the perfect amount of support. It's 15% off this Cyber Monday, with a whole lot in stock right now.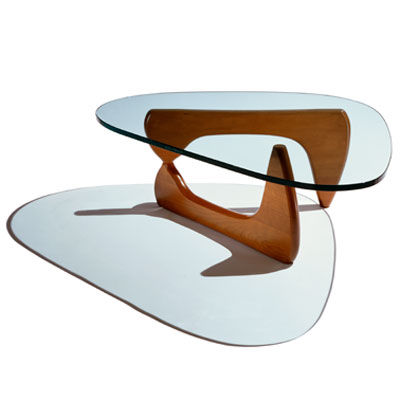 Let's change the scenario a little, from the office to the living room. The sculptural Noguchi Table is an object of desire for many a design enthusiast. We have it at 15% off, y'all. Plus, because we're awesome, it's in stock. And while we're in the living room, think about the Eames Molded Plastic Rocking Chair. It's a true design icon, having achieved legendary status along with its designers a long time ago. Also, if you've got a baby on the way, the Eames rocker is perfect for the baby's room.
What Else is on Sale on Cyber Monday?
Steelcase Office Chairs, 15% off. They're indestructible, great-looking, and insanely ergonomic. We have a bunch of them in our office, and those who sit in them vouch for their comfort.
Humanscale products, 15% off. Get ergonomic with monitor arms, keyboard trays, and some beautiful and interestingly designed chairs for those who prefer a chair that they don't have to adjust.
Stressless Annual Charity Event: donate to one of our local charities and save on your purchase of a Stressless Chair or Sofa this Cyber Monday.
Ok, y'all – you know what to do. Head over to the Cyber Monday Sale at Smart Furniture right now! Great design is on sale, and there's no time like the holidays to give gifts that are worth remembering.
I work under the official-sounding, completely made-up title of Marketing Content Specialist. That's simply because "Dude Who Writes Stuff" would make a lame title. Oh, and my co-workers don't let me make the Chewbacca noise in the office. For some reason it bothers them. But that's the first sound that comes to my mind when something deserves a reaction. I'll let you draw your own conclusions about me based on that.