Well, I'll be darned … those folks over at Blu Dot have decided to extend their 20% off sale! That's good news to many of you, I'm sure. It definitely makes us happy. But better yet is the reason the Blu Dot sale has been extended. It's an effort to ease the recovery on the East Coast by providing lower prices on all Blu Dot furniture through November 19th.
"We've all heard or experienced first-hand some of the issues that have been caused by Hurricane Sandy hitting the East Coast of the United States; due to the devastating effects of the storm, we are extending the sale in an effort to give all of our retailers and our customers the opportunity to save. The 20/20 sale will now run through Monday, November 19."

– Blu Dot
If you've been affected by Hurricane Sandy, please accept our condolences. Many of us don't know what it's like to go through such a catastrophe, and so it's hard for us to imagine what it's like, or what you're feeling. We do hope and pray that you receive the aid you need. It's been encouraging to read about the recovery effort and see how people are tangibly helping each other.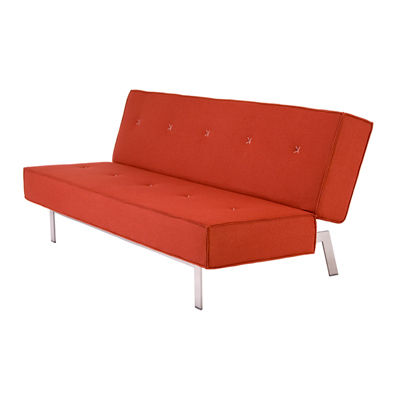 So, what does this Blu Dot sale extension mean for you? First of all, those of you who are on the East Coast will have a longer window of opportunity to save if you need to replace furniture. Please let us help you through the process! If you're not sure what you need or how delivery might work, please feel free to give one of us a call at 888-467-6278. We'd love to help you with any questions you might have; our team is a bunch of sincerely helpful people who won't try to "sell" you. Whether you're looking for Blu Dot or not, what we want most is for you to get what you need, especially as pertains to service.
And those of you all over the rest of the country, the Blu Dot sale extension is for you as well. You've got a little more time to save, a little more time to weigh your options. Blu Dot has kindly opted not to restrict this extension to the East Coast. You can shop the Blu Dot Sale on our site at 20% off through November 21st, 2012.
I work under the official-sounding, completely made-up title of Marketing Content Specialist. That's simply because "Dude Who Writes Stuff" would make a lame title. Oh, and my co-workers don't let me make the Chewbacca noise in the office. For some reason it bothers them. But that's the first sound that comes to my mind when something deserves a reaction. I'll let you draw your own conclusions about me based on that.